Israel's brutal response to the
disappearance of 3 Jewish teens
On June 12, 2014, it was announced that three Jewish teens who had been hitchhiking in the West Bank were missing. The government of Israel immediately accused Hamas of abducting them. What actually happened to the teens is unknown; Hamas has denied involvement in their disappearance, and no demands or credible claims of responsibility have been made by any party. The Israeli government has yet to offer any concrete evidence that Hamas is linked, yet its response against Hamas as well as ordinary Palestinians has been extremely violent and repressive.
Human rights organizations in Israel-Palestine (Amnesty International, B'Tselem, Gisha, the Association for Civil Rights in Israel, the Public Committee Against Torture in Israel, HaMoked: Center for the Defence of the Individual, Yesh Din, Adalah, Physicians for Human Rights – Israel, Rabbis for Human Rights, and Breaking the Silence) signed a letter urging that Israel stop imposing "collective punishment" on the Palestinian people.
Since June 12, 2014 Israel has:
If Hamas is behind the disappearance of the 3 teens, that would indeed constitute a violation of their basic human rights. However, to put the situation in context, there are at currently least 5,271 Palestinian political prisoners in Israeli jails, 196 of them under the age of 18. These prisoners are not afforded a number of fundamental legal rights.
According to Addameer Prisoner Support and Human Rights Association, "Since the Israeli occupation of Palestinian territory in 1967, more than 800,000 Palestinians have been detained under Israeli military orders in the occupied Palestinian territory (oPt). This number constitutes approximately 20 percent of the total Palestinian population in the oPt and as much as 40 percent of the total male Palestinian population… 8,000 Palestinian children have been arrested since 2000."
Israel-Palestine Timeline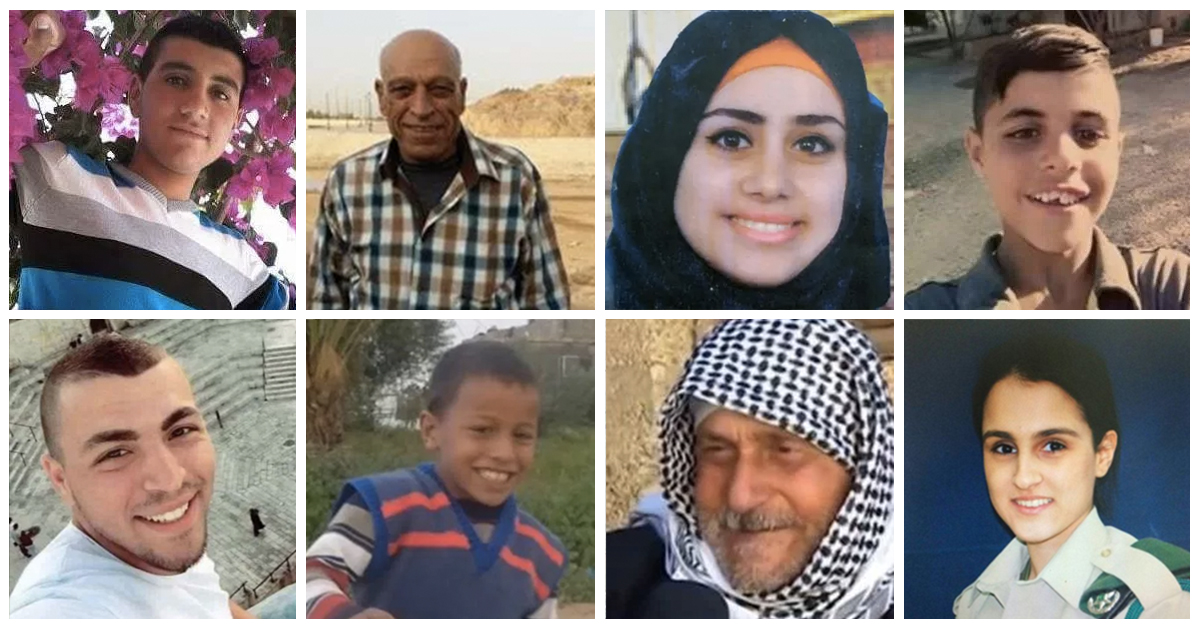 Israel-Palestine Timeline: The human cost of the conflict records photos and information for each person who has been killed in the ongoing violence.
History of the Israel Lobby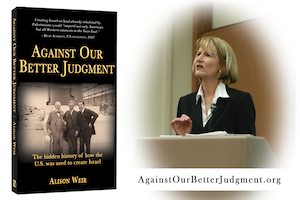 Alison Weir's book Against Our Better Judgement: How the U.S. was used to create Israel brings together meticulously sourced evidence to outline the largely unknown history of U.S.-Israel relations.
Buy it on Amazon, and visit the book website for reviews, more ordering options, and upcoming author events.
---
Stay Informed
Sign up for our mailing list and receive an email whenever we post a new article on our news site, Israel-Palestine News.