Political Prisoners in Israel/Palestine
0 Israelis are possibly being held prisoner by Palestinians, while 6,279 Palestinians are currently imprisoned by Israel.
Number of Political Prisoners Currently Being Held

0 Israelis (one, a Bedouin Muslim) are being held prisoner by Palestinians, while 4,800 Palestinians are currently imprisoned by Israel. (View Sources & More Information)
"Since the Israeli occupation of Palestinian territory in 1967, more than 800,000 Palestinians have been detained under Israeli military orders in the occupied Palestinian territory (oPt). This number constitutes approximately 20 percent of the total Palestinian population in the oPt and as much as 40 percent of the total male Palestinian population… 8,000 Palestinian children have been arrested since 2000."
– Addameer
Last updated: 10/09/2023
Sources
Israeli Prisoners: According to Israeli authorities, 238 people are held captive in Gaza, including Israelis and foreign nationals. On 26 October, Hamas claimed that 50 of the hostages had been killed by Israeli airstrikes.
According to The Times of Israel, Hamas publicly acknowledged, in 2016, that it is holding 2 Israeli citizens. Both entered Gaza voluntarily. The two men have been deemed mentally unstable and are presumed alive by Israeli authorites. One is a Bedouin Muslm and the other an Ethiopean Jew whose family accuses the Israeli government of deliberately neglecting their son and not working for his release because he is black.
Note: Israeli sources include 2 deceased Israeli soldiers whose bodies have not been returned, but neglect the fact that the bodies of hundreds of Palestinians (some of them children) are being held by Israel under specific governmental policies. source, source, source
2023: During the attacks on Israel that began October 7, approximately 150 Israelis were taken prisoner, with the intention to exchange them for Palestinian prisoners.
---
Palestinian Prisoners: Addameer Prisoner Support and Human Rights Association statistics page. As of November 2023, there are 7,000 Palestinian political prisoners in Israeli prisons and detention centers, including 2,070 administrative detainees, 62 women, and 200 children.
Breakdown of Palestinian Prisoners
Type of Prisoner
Number of Prisoners
Total Number of Political Prisoners

6279

Administrative Detainees

465

Child prisoners

300

Female prisoners

65

Palestinian Legislative Council members

13

East Jerusalem prisoners

480

1948 Territories prisoners

70

Gaza prisoners

322

Prisoners serving life sentences

520

Prisoners serving more than 20 years

43

Prisoners serving more than 25 years

21

Prisoners before Oslo

30
Israel-Palestine Timeline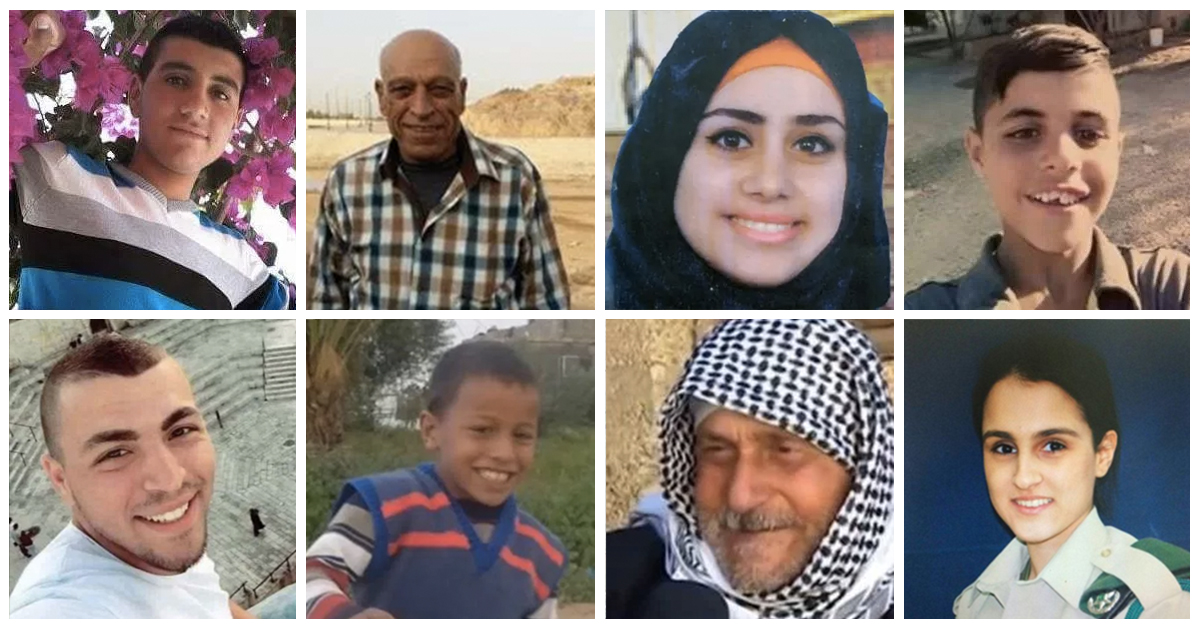 Israel-Palestine Timeline: The human cost of the conflict records photos and information for each person who has been killed in the ongoing violence.
History of the Israel Lobby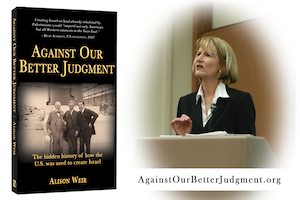 Alison Weir's book Against Our Better Judgement: How the U.S. was used to create Israel brings together meticulously sourced evidence to outline the largely unknown history of U.S.-Israel relations.
Buy it on Amazon, and visit the book website for reviews, more ordering options, and upcoming author events.
---
Stay Informed
Sign up for our mailing list and receive an email whenever we post a new article on our news site, Israel-Palestine News.