The Aftermath of Israel's 2014 Assault on Gaza
Scroll down to see charts depicting the tragic outcomes of Israel's 7-week assault on Gaza titled "Operation Protective Edge" (July 8, 2014 - August 26, 2014).
From the London Review of Books blog: On August 26, a ceasefire between Israel and Hamas was agreed upon, bringing a fragile end to a war that killed 2,191 Palestinians (mostly civilians) and 71 Israelis (mostly soldiers). Since then Hamas has not fired a single rocket, attacked an Israeli target, or done anything to break the terms of the ceasefire. Israel has done the following:
Annexed another 1500 acres of West Bank land

Seized $56 million of PA tax revenue

Not lifted the illegal blockade (as required by the ceasefire)

Broken the ceasefire by firing at fishermen on four separate occasions

Detained six fishermen

Killed a 22-year-old, Issa al Qatari, a week before his wedding

Killed 16-year-old Mohammed Sinokrot with a rubber bullet to the head

Tortured a prisoner to the point of hospitalisation

Refused 13 members of the European Parliament entry into Gaza

Detained at least 127 people across the West Bank, including a seven-year-old boy in Hebron and two children, aged seven and eight, taken from the courtyard of their house in Silwad – and tear-gassed their mother

Continued to hold 33 members of the Palestinian Legislative Council in prison

Continued to hold 500 prisoners in administrative detention without charge or trial

Destroyed Bedouin homes in Khan al Ahmar, near Jerusalem, leaving 14 people homeless, and unveiled a plan to forcibly move thousands of Bedouin away from Jerusalem into two purpose-built townships

Destroyed a dairy factory in Hebron whose profits supported an orphanage

Destroyed a family home in Silwan, making five children homeless

Destroyed a house in Jerusalem where aid supplies en route to Gaza were being stored

Destroyed a well near Hebron

Set fire to an olive grove near Hebron

Raided a health centre and a nursery school in Nablus, causing extensive damage

Destroyed a swathe of farmland in Rafah by driving tanks over it

Ordered the dismantling of a small monument in Jerusalem to Mohamed Abu Khdeir, murdered in July by an Israeli lynch mob

Continued building a vast tunnel network under Jerusalem

Stormed the al Aqsa mosque compound with a group of far right settlers

Assisted hundreds of settlers in storming Joseph's Tomb in Nablus

Prevented students from entering al Quds University, firing stun grenades and rubber bullets at those who tried to go in

Earned unknown millions on reconstruction materials for Gaza, where 100,000 people need their destroyed homes rebuilt. The total bill is estimated at $7.8 billion
---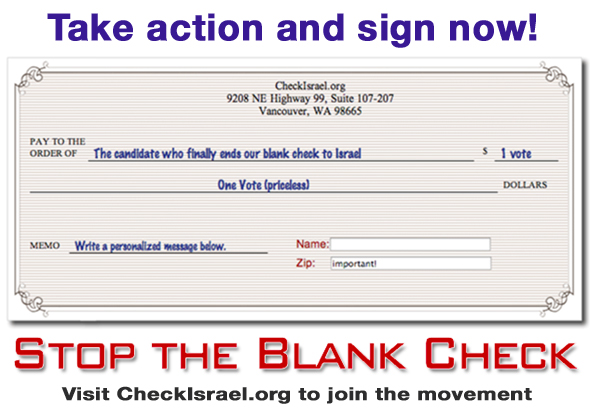 Contrary to U.S. media spin, this assault was not defensive. Israel had blamed Hamas for the June kidnapping and murder of three Jewish settlers in the West Bank, although there was evidence to the contrary, using that as a pretext to attack the Gaza Strip. Israel then bombed the homes of three families and killed two Palestinians (one of whom was 10-years-old) in Gaza before a single Hamas rocket was launched back.
For our additional context and commentary published last month, please scroll down past the charts.
---
During Israel's offensive in Gaza titled "Operation Protective Edge" (July 8, 2014 and August 26, 2014) 2,191 Palestinians and 71 Israelis were killed. Although the media largely portrayed Israel's actions as defensive, violence in the region did not begin with the kidnapping and murder of the three Israeli settlers on June 12, 2014. In fact, Israel has been kidnapping and murdering Palestinian adults and youth on a regular basis for decades (read about how the conflict was started), yet this is rarely covered in U.S. news.
It's also important to recognize that rocket attacks from Gaza began decades after Israel had already been militarily occupying Palestinian territory. The first rocket (largely home-made projectiles that rarely caused any death, injuries, or even damage) was fired from Gaza in April 2001 – after Israeli forces had already killed 35 Gazans that year, and had repeatedly shelled Gazan neighborhoods. From April 2001 through July 2014, rockets killed approximately 27 Israelis. During the same period, Israeli forces killed over 4,700 Gazans.
Here are the facts not being reported:
Click to view full infographic:
Sources: Palestinian fatalities: Gaza Health Ministry, Israeli fatalities: Israeli Defense Forces Blog
Israel-Palestine Timeline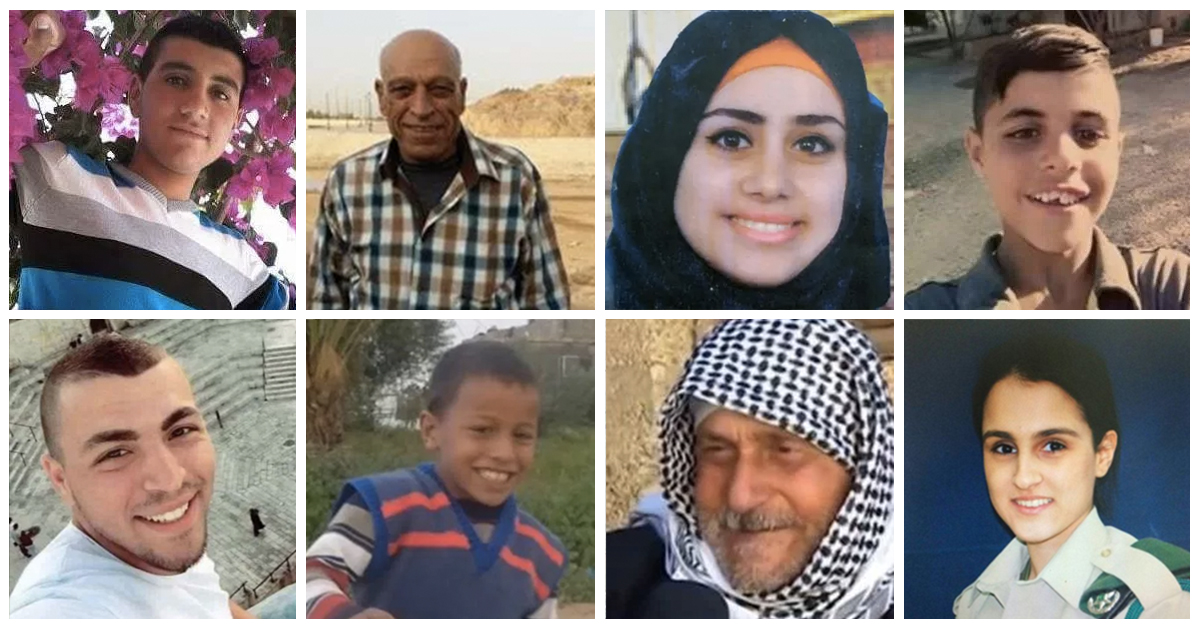 Israel-Palestine Timeline: The human cost of the conflict records photos and information for each person who has been killed in the ongoing violence.
History of the Israel Lobby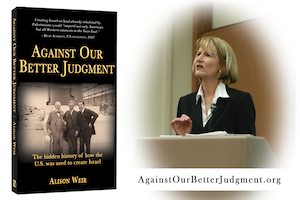 Alison Weir's book Against Our Better Judgement: How the U.S. was used to create Israel brings together meticulously sourced evidence to outline the largely unknown history of U.S.-Israel relations.
Buy it on Amazon, and visit the book website for reviews, more ordering options, and upcoming author events.
---
Stay Informed
Sign up for our mailing list and receive an email whenever we post a new article on our news site, Israel-Palestine News.