The Irresponsibility of Appointing Hillary Clinton Secretary of State
No Signs of Change in
Obama's Middle East Policies
Bill and Kathleen Christison are ashamed to say that years ago they were both analysts with the CIA. In recent years Bill has written numerous articles on U.S. foreign policies, while Kathleen for over 30 years has written on Middle East Affairs. She is the author of two books on Palestinians and U.S. policy on Palestine-Israel. Bill and Kathleen visit Palestine frequently and are joint authors of a book, forthcoming in mid-2009 from Pluto Press, on the Israeli occupation and its impact on Palestinians, with over 50 of their photographs. They can be reached at kb.christison@ earthlink.net.
In 2005 Hillary Clinton stood in Palestine and praised the apartheid wall that the government of Israel was building with large amounts of U.S. aid in furtherance of the Zionist goal of destroying one of the world's peoples -- the Palestinians. This is the wall that the United Nations' World Court has declared contrary to international law. And this is just one example of Hillary Clinton's total support for all of Israel's policies to oppress and eventually expel whatever elements of the Palestinian population remain west of the Jordan River.
On the evening of November 14, 2008, we sent a message to Barack Obama's transition website urging him not to name Mrs. Clinton as his secretary of state. The text of our message said:
"Appointing Hillary Clinton secretary of state would be utterly disastrous. Combined with the earlier appointment of Rahm Emanuel, it would be seen by all Palestinians, all Arabs, all Muslims, and many others around the world as the ultimate insult, eliminating any hope of a just resolution of the Palestinian situation during the presidency of Barack Obama. It would reduce any good will toward Obama that has built up among Muslims in recent months and would spell finis to hopes for an end of the global hatred that continues to grow against America and its allies. More and more, the "War on Terror" would become a never-ending part of our existence and over time would introduce further limitations of our domestic liberties and of living standards everywhere in the world.
"In desperation, we beg you PLEASE STOP THESE ABOMINATIONS NOW.
"Sincerely,
"Bill and Kathleen Christison"
We hope others will join us in this effort to bring about the beginning of real change, rather than meaningless promises of change, in U.S. foreign policies. You can do this by going to http://www.change.gov, then clicking on "about," then on "contact" and, when asked in what category your message should be put, choose "agenda." Say anything in your message that you yourself want to say.
Israel-Palestine Timeline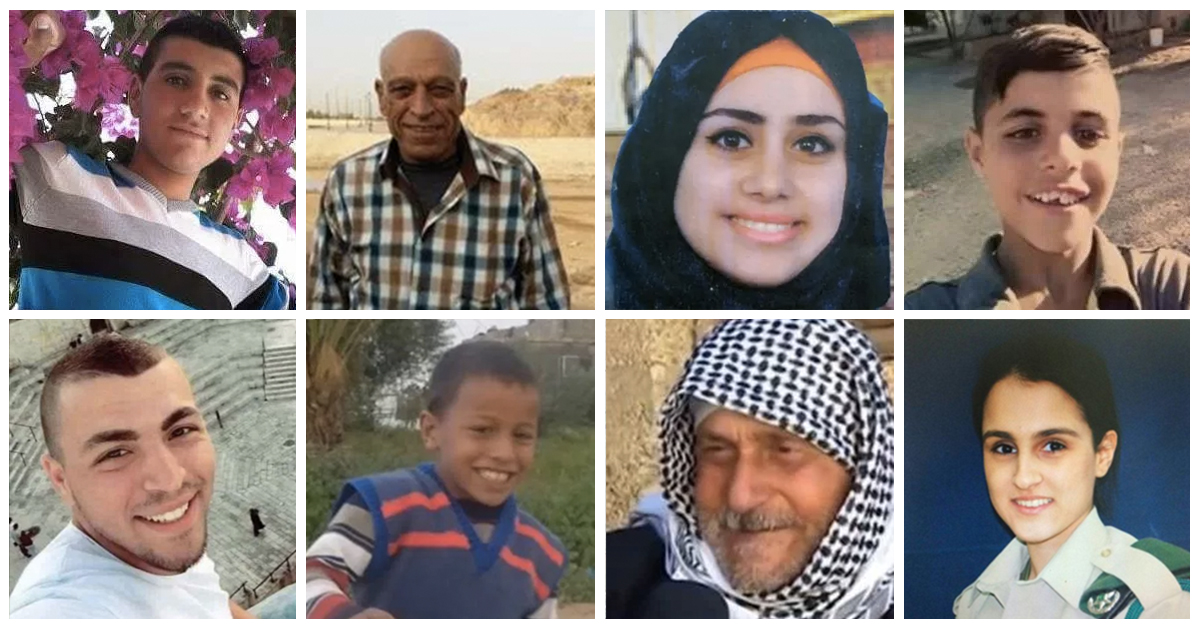 Israel-Palestine Timeline: The human cost of the conflict records photos and information for each person who has been killed in the ongoing violence.
History of the Israel Lobby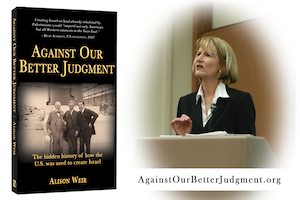 Alison Weir's book Against Our Better Judgement: How the U.S. was used to create Israel brings together meticulously sourced evidence to outline the largely unknown history of U.S.-Israel relations.
Buy it on Amazon, and visit the book website for reviews, more ordering options, and upcoming author events.
---
Stay Informed
Sign up for our mailing list and receive an email whenever we post a new article on our news site, Israel-Palestine News.