O little town of Bethlehem Cards
NEW! Now available as a mailable postcard or a holiday greeting card.
Suggested Donation: $3 per 50 (6¢ per card) + postage
Minimum Order: 50 cards
Description: 4x6 inches, glossy cardstock
Availability: In Stock – Ships in 1-2 weeks (call us if you need them sooner)
Download: Front (PDF) | Back (PDF)
Text on Card:
The people of Bethlehem are asking for our help.
Towering walls and militarized fences now encircle Bethlehem, turning the 4,000-year-old city into a virtual prison for its Palestinian Christian and Muslim citizens. Bethlehem has only three gates to the outside world, all tightly controlled by Israeli occupation forces.
Israel has confiscated almost all the agricultural land in the area for illegal settlements, making it impossible for many Palestinian farmers to continue tending their land. Outside the town, the fields where shepherds once watched their flocks are being filled by Israeli housing blocs and roads barred to the descendants of those shepherds.
"It is unconscionable that Bethlehem should be allowed to die slowly from strangulation," says South African Archbishop Desmond Tutu. Bethlehem's residents increasingly are fleeing Israel's confining walls, and soon the city, home to the oldest Christian community in the world, will have little left of its Christian history but the cold stones of empty churches.
Though most Americans don't know it, we are directly involved in Israel's strangulation of Bethlehem. Fortune Magazine and other analysts consistently rank the Israel lobby as one of the most effective special interests in Washington; Americans give Israel over $10 million per day. In its over 70 years of existence, Israel has received more US tax money than any other nation.
As we seek peace and joy for the world, it is time to reconsider an expenditure that perpetuates injustice, tragic violence, and conflict. Please help.
For more information: IfAmericansKnew.org • CNIOnline.org
Israel-Palestine Timeline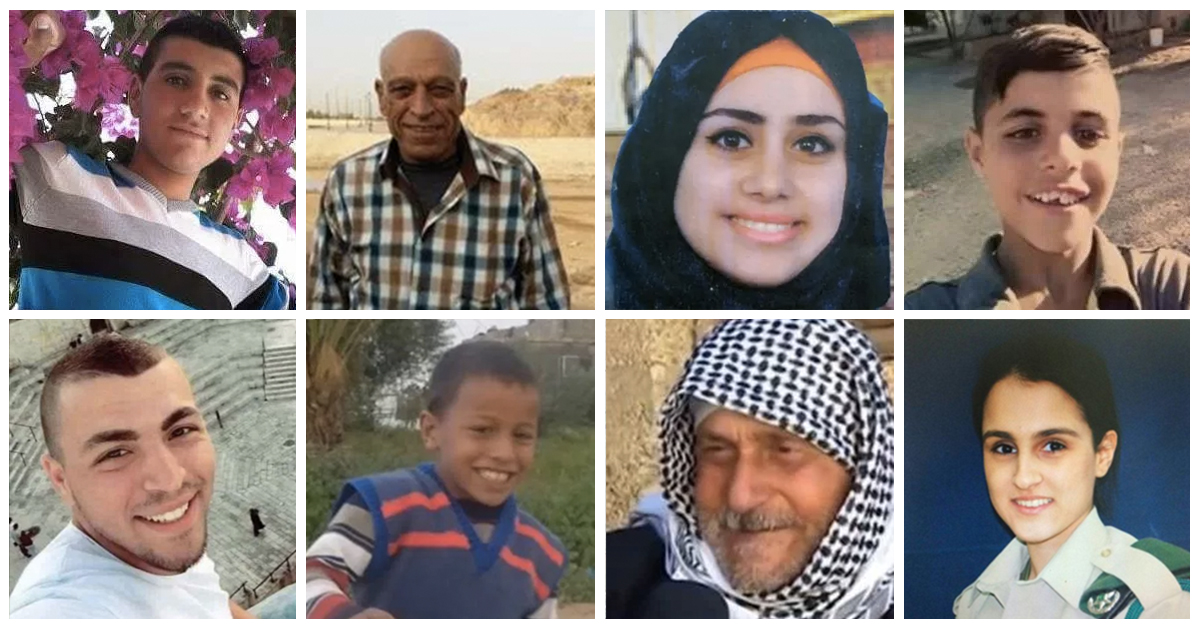 Israel-Palestine Timeline: The human cost of the conflict records photos and information for each person who has been killed in the ongoing violence.
History of the Israel Lobby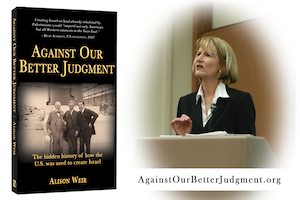 Alison Weir's book Against Our Better Judgement: How the U.S. was used to create Israel brings together meticulously sourced evidence to outline the largely unknown history of U.S.-Israel relations.
Buy it on Amazon, and visit the book website for reviews, more ordering options, and upcoming author events.
---
Stay Informed
Sign up for our mailing list and receive an email whenever we post a new article on our news site, Israel-Palestine News.