USA Map Cards
Suggested Donation:
$3 per 50 (6¢ per card) + postage
Minimum Order:
50 cards

Description: 4x6 inches, glossy cardstock
Download: Front (PDF) | Back (PDF)
Availability: Usually ships in 1-2 weeks (call if you need them sooner)
Text on back of Card:
This is what's being demanded of the Palestinians.
Sometimes Americans are led to believe that Palestinians are invading Israel, and that Israel is the victim of aggression. It is actually the opposite.
What is now called Israel was originally the land of Palestine; 95 percent of the inhabitants were Muslim and Christian. During the 1940s Palestinians were ruthlessly pushed off their land by recently arrived colonists, and 78% of their land was renamed Israel. This historic injustice is ongoing. In 1967, Israel attacked and gained control over the final remnants of Palestine – the West Bank and Gaza Strip.
Today, Muslim and Christian Palestinians in these occupied territories live under Israeli military rule. No one can enter or leave without permission from Israel. Israeli forces invade daily, beating, humiliating, kidnapping, and sometimes killing inhabitants, all the while confiscating still more land for Jewish-only colonies and to construct an imprisoning wall. There are hundreds of Israeli military checkpoints and obstacles on Palestinian land that prevent Palestinians from getting around – to work, school, the hospital, relatives' homes, etc.
Despite all this, Congress – under pressure by the most powerful and pervasive lobby on behalf of a foreign nation in the US – gives Israel at least $10 million per day, more than to any other country on earth.
For additional information and a more detailed history see IfAmericansKnew.org
Israel-Palestine Timeline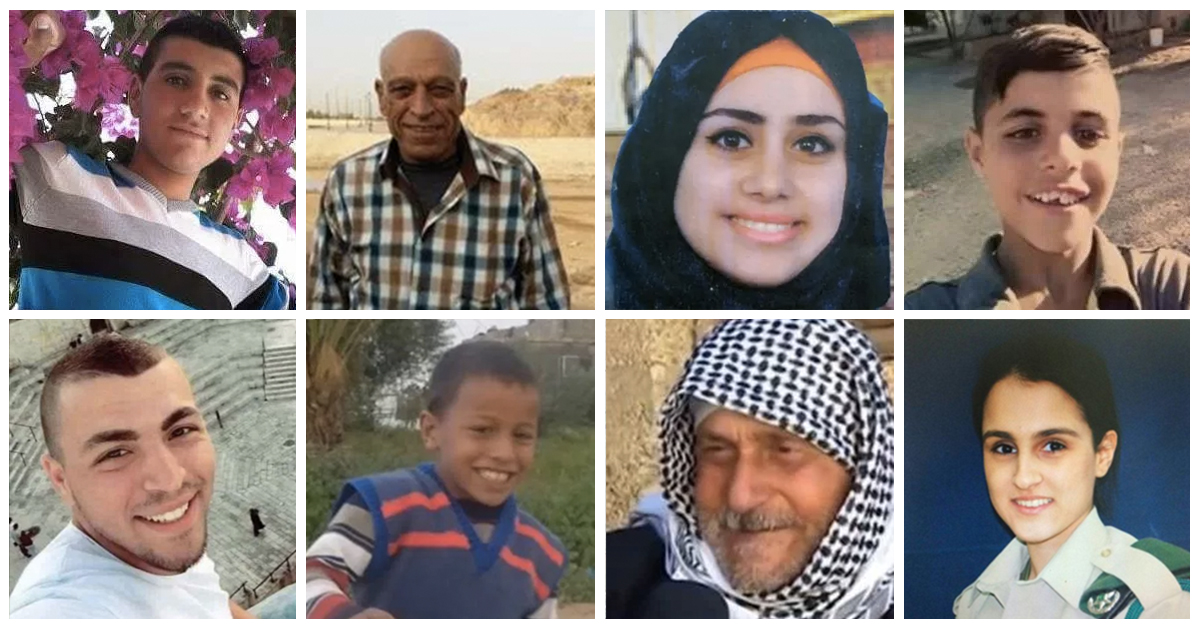 Israel-Palestine Timeline: The human cost of the conflict records photos and information for each person who has been killed in the ongoing violence.
History of the Israel Lobby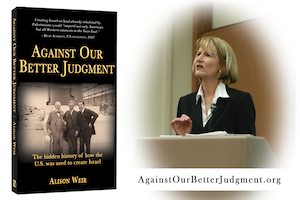 Alison Weir's book Against Our Better Judgement: How the U.S. was used to create Israel brings together meticulously sourced evidence to outline the largely unknown history of U.S.-Israel relations.
Buy it on Amazon, and visit the book website for reviews, more ordering options, and upcoming author events.
---
Stay Informed
Sign up for our mailing list and receive an email whenever we post a new article on our news site, Israel-Palestine News.