Writing a Letter to the Editor
(A newspaper's email address for submitting letters can be found on the newspaper's website or by using a website such as http://www.publishaletter.com/writealetter.jsp)
Keep your letter polite and short -- a maximum of 250 words. Many newspapers have a 150 word limit.
Some newspapers will print general commentary, but most require your letter to be tied to a specific article or local event. Submit your letter within a few days of the article or event that you are addressing.
Use this opportunity to give readers important facts. (You may also wish to mention our website as a place to learn additional information on the topic.) It is a good idea to keep a list of your sources in case you are asked for a citation for these facts.
At the end of your letter give your name, address, and phone number. The address and phone numbers are not printed -- these are required by newspapers so that they can confirm that you actually wrote the letter.
Smaller regional newspapers are far more likely to print your letter than the large national ones. In fact, small, weekly community newspapers are often an excellent place to get printed -- particularly if you can find a local angle.
If possible, please send us your letter and tell us (1) where it was submitted, (2) give us the link to the newspaper article you are addressing, and (3) tell us whether or not your letter was printed. We will try to keep an archive of these.
Below is a sample letter
(This one is to a newspaper that printed a New York Times wire service article. This letter is a little longer than ideal at 188 words. You should aim for about 150 words.):
Dear Editor:
Thank you for covering Israel-Palestine by publishing the New York Times report: "Prisoner Swap Appears Near in the Mideast" (Nov. 23).
However, it is unfortunate that the Times' article largely gave an Israeli-centric perspective. While the report described the Israeli soldier who was captured by Palestinians as "bespectacled and boyish-seeming," it failed to mention that many of the 7,380 Palestinians in Israeli prisons are equally bespectacled and boyish-seeming -- in fact, 340 are not just boyish, they are children.
The article failed to mention that hundreds of Palestinian prisoners have never been charged with a crime, much less given a trial, and that that those whom Israel claims to have found "guilty" were tried in military courts under military law in a military occupation of Palestinian land that much of the world deems illegal.
In the article's considerable mention of "terrorism," it failed to report that the party that has consistently initiated the violence and killed the most civilians in this conflict is Israel. In the most recent round of major violence, for example, Israeli forces first violated the ceasefire and then killed 1,181 civilians. Palestinians killed one.
Sincerely,
Following are some examples of easy ways to refer to articles in your opening sentence put together by the ACLU:
I was disappointed to see that The Post's May 18 editorial "School Vouchers Are Right On" omitted some of the key facts in the debate.
I strongly disagree with (author's name) narrow view on women's reproductive rights. ("Name of Op-Ed," date)
I am deeply saddened to read that Congressman Doe is working to roll back affirmative action. ("Title of Article," date)
More tips can be seen at http://action.aclu.org/site/PageServer?pagename=AP_writing_letters_to_editor
Israel-Palestine Timeline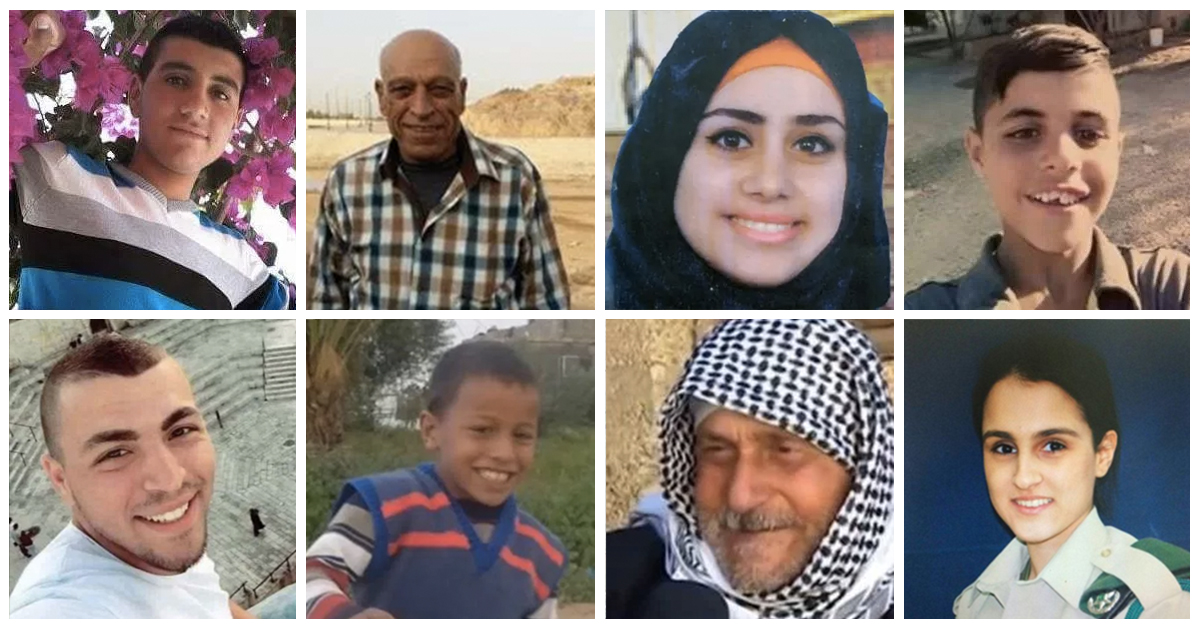 Israel-Palestine Timeline: The human cost of the conflict records photos and information for each person who has been killed in the ongoing violence.
History of the Israel Lobby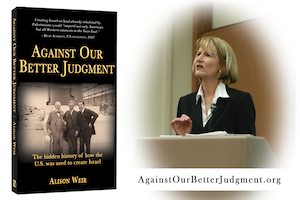 Alison Weir's book Against Our Better Judgement: How the U.S. was used to create Israel brings together meticulously sourced evidence to outline the largely unknown history of U.S.-Israel relations.
Buy it on Amazon, and visit the book website for reviews, more ordering options, and upcoming author events.
---
More Links in Our Action Section
Invite Alison Weir to Speak

If Americans Knew is a nonpartisan, educational organization. We are happy to provide information and speakers on Israel-Palestine to individuals and groups of all religious, ethnic, racial, and political backgrounds. To set up an event, contact us.

Download hi-res photos:
If Americans Knew DVD of our Videos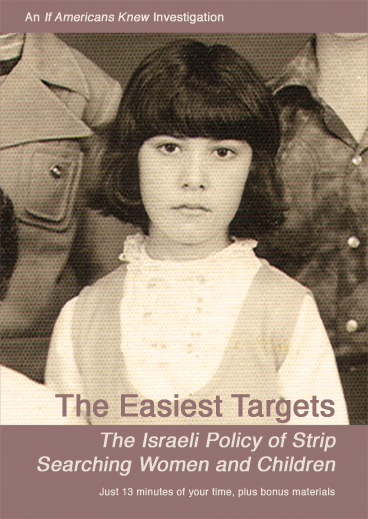 Get a copy of our DVD containing all six of our videos plus a bonus feature created by Alternate Focus for only $5 or buy 5 or more to distribute in your community for only $2 apiece.
Popular Links in the About Us Section
Stay Informed
Sign up for our mailing list and receive an email whenever we post a new article on our news site, Israel-Palestine News.