Preliminary Statistics
Israel-Gaza violence May 2021
(Live Blog)
The following charts will be frequently updated with the latest statistics on the current round of Israel-Gaza violence gleaned from diverse sources. Hover your mouse over each chart to see the exact figures. Given the volatile, dynamic nature of events, these numbers are preliminary. Below the charts, we will provide the sources for the numbers. To understand the history and context of this violence, please see the information here, here, and here, as well as recent articles here and here.
It's also important to be aware that Gaza has been under a suffocating Israeli siege for 14 years, causing growth stunting among children and astronomical unemployment.
Last Updated:
Children killed

Tragically, many children have lost their lives in this conflict. Please visit our Timeline for more information.
Homes destroyed/uninhabitable

These figures include single family homes as well as residential units in apartment buildings.
People made homeless

The number of Israelis made homeless is an estimate based on reports of a few houses which were damaged by rockets.

The Palestinian figure comes from OCHA.
In addition, there has been extensive damage to civilian infrastructure in Gaza, including clean water, as reported by OCHA and PCHR. To date, we have not seen similar reports about damages to Israeli infrastructure.
In addition to the situation in Gaza, there has been escalating violence in the West Bank and inside Israel itself. So far, some 500 Palestinians have been wounded in the West Bank; 7 have been killed. Ongoing reports are on the IMEMC news site.
More Information
---
To alert us to statistics we may have missed, email stats@ifamericansknew.org
Israel-Palestine Timeline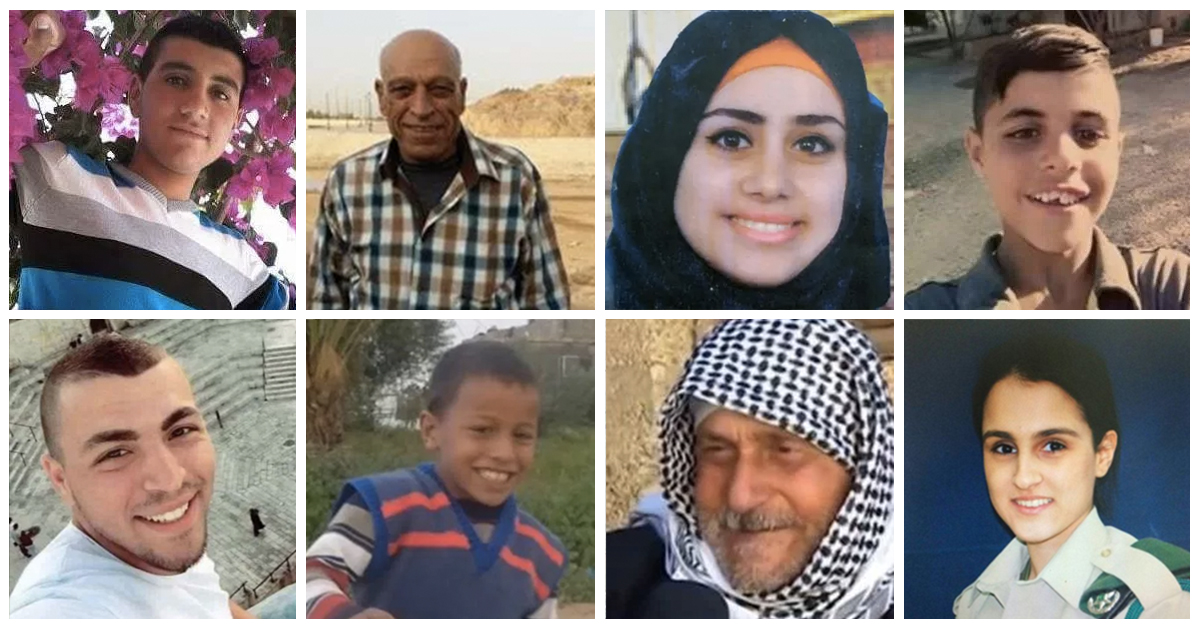 Israel-Palestine Timeline: The human cost of the conflict records photos and information for each person who has been killed in the ongoing violence.
Support Our Work
If Americans Knew is entirely funded by donations from concerned individuals like you. Please donate whatever you can to support our ongoing efforts to raise awareness and put an end to the attrocities of the Israeli occupation of Palestine.
History of the Israel Lobby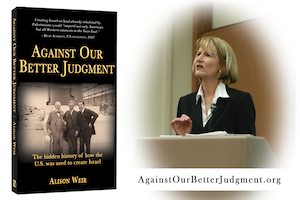 Alison Weir's book Against Our Better Judgement: How the U.S. was used to create Israel brings together meticulously sourced evidence to outline the largely unknown history of U.S.-Israel relations.
Buy it on Amazon, and visit the book website for reviews, more ordering options, and upcoming author events.
---
Stay Informed
Sign up for our mailing list and receive an email whenever we post a new article on our news site, Israel-Palestine News.
---
If Americans Knew distributes and posts to our website copyrighted material, sometimes without the permission of the copyright owner. We are making such material available in our efforts to advance understanding of the Israel/Palestine conflict. We believe this constitutes a 'fair use' of any such copyrighted material as provided for in section 107 of the US Copyright Law since it is being distributed without profit for purely educational purposes. For more information go to: http://www.law.cornell.edu/uscode/17/107.shtml. If you wish to use copyrighted material from this site for purposes of your own that go beyond 'fair use', you must obtain permission from the copyright owner.
This website is printer-friendly. Please Print this article and share it with your friends and family.