Firsthand Reports from Israel/Palestine
As our "media analysis" section makes, clear, most Americans are getting distorted coverage of the Israel-Palestine conflict from the media sources they depend on.
For this reason, we recommend those seeking a well-balanced and informed understanding of this conflict, read the numerous first-hand reports coming out of this region. Daily reports can be read below and online at:
There are also numerous online photo galleries:
Also, in this section, we will regularly post compelling reports, that provide some of the information that is either misreported or entirely left out of most news reports on the conflict. (For more on good news sources, visit daily news.)
The Wall | Checkpoints | Curfews | Discrimination Vs. Coexistence
Collective Punishment/Terrorism | Invasions | Family Life | Water
Hope as Palestinians Use Nonviolence in their Struggle for Human Rights and Freedom
Mairead Maguire (Nobel Peace Laureate), PeacePeople.com - On this the second boat journey into Gaza the siege-breakers brought with them 6 cubic meters of medicine, and their hope that by going to Gaza across the sea (only the second boat to do so in over 41 years) they would give hope to the people of Gaza and that the outside world would break its silence to the tragedy of Gaza's suffering and act to get the siege lifted. more
The Land Mark
Samia Khoury - "No Street names or street numbers" is something that amazes foreign guests in our area. How does one tell the taxi driver to get anywhere? Well you almost have to write an essay as you describe the way; the first entrance after the supermarket, and then the left turn after the traffic light. No, do not take the first one; the second one, just before the check point. No, you do not pass the checkpoint. etc. etc. more
I Want to Keep my Wife!
Ghassan Abdallah - Israel has decreed that my wife and I can no longer live together. I am Palestinian and she is Swiss and we have been married for 28 years. She was given two weeks to leave the occupied Palestinian territory. The Israeli Ministry of Interior wrote on her Swiss passport: "LAST PERMIT." We have been living together in Ramallah for 12 years. We came in 1994, when, after the Oslo Agreement, we were encouraged to move to the West Bank by the prospect of 'peace' and development. more
American priest and nun join Palestinian non-violent resistance in Gaza
Michigan Peace Team - On November 21 and 22, Father Peter and Sister Mary Ellen of the Michigan Peace Team visited the homes in Jabalya and Beit Lahia, Gaza, that have been surrounded with Palestinian men, women, and children, in order to prevent the Israeli military from destroying them. more
American Comedian Strip Searched at Israeli Airport
Emily - I want to tell you the story of what happened to my friend Maysoon Zayid when she left Ben Gurion Airport a few days ago to fly back to NYC. She called me when she landed in NYC and said "Emily you won't believe what happened to me at Ben Gurion Airport... I should note that Maysoon has cerebral palsy and went through this whole process in a wheelchair at Ben Gurion airport. more
International Peace Activists Released From Hospital
ISM Press Release, Bil'in - The two international peace activists shot by the Israeli military at Friday's anti-wall demonstration in Bil'in have been discharged from hospital. Phillip Reiss from Australia was released today, and BJ Lund from Denmark, was released yesterday from the Tel Hashomer hospital in Tel Aviv. They are still recovering from their injuries and will meet with a lawyer later today to talk about the possibilities for suing the Israeli Military, after Israeli Border Police shot them in the head with rubber bullets at close range. Israeli Military regulations stipulate that rubber bullets should be shot at a distance of 40 meters, only at the legs or arms. Several Palestinians were also shot, beaten and tear-gassed on Friday more
Israeli Soldiers Shoot Two International Peace Activists In The Head at Bil'in
ISM Press Release, Bil'in - "I saw blood gushing out of his head, and helped bandage it. As we were getting him into the ambulance an Israeli soldier grabbed his long hair and they all tried to stop him from leaving in the ambulance even though they knew he was injured", said American eyewitness Zadie Susser who saw Phillip Reiss from Austraila sitting in shock immediately after he was hit. more
Raising Yousuf: a diary of a mother under occupation
Laila El-Haddad - This blog is about raising my son Yousuf in the occupied Gaza Strip while working as a journalist, and everything that entails from potty training to border crossings. Together, we endure a lot, and the personal becomes political. This is our story. more
Life in Tel Rumeida
Chelli Stanley - Though each area of Palestine can be said to be unique, Tel Rumeida is truly a world unto itself. Located in the Israeli-controlled area of Hebron, Tel Rumeida is a small neighborhood living out the brutal extravagance of direct Israeli occupation. If Tel Rumeida is viewed as a microcosm of the Israeli plan for Palestine, the sometimes subtle realities of Palestinian life under occupation and the type of Palestinian state Israel desires can be more easily comprehended. more
"Just Another Occupation Story"
IWPS House Report No. 79 - The story is of the family of Hassan Sa'id (or Abu 'Attaf) and his wife Rawda (or Um 'Attaf) and their family of 12. Hassan and Rawda have 10 children, three boys and seven girls, and live in two rooms. The small room is 9'x10' and the large one is only slightly larger. The family owns no refrigerator, and no phone (neither cell nor land line). They own one fan. The furniture in the big room consists of some plastic school type chairs. The small room functions as a kind of storage space with two large storage bins covered by blankets – it was not clear what was behind the blankets, but from the looks of the place, there was not much of value. Hassan works as the guard for the local trash dump, and makes 1000 NIS per month. That is the equivalent of a little over $200. With this he feeds his family of 12. more
I saw youths with murder in their eyes, I saw a paramedic abandon someone wounded
Nir Hasson in Haaretz - Someone alerted a paramedic; He wavered for twenty seconds on whether or not to treat Hilal, and during that time one of the attackers yelled to him: "If you treat him, we'll kill you." He turned with an embarrassed look and left. The injured man lay, blood covering his face, losing consciousness. more
A Moment that Changed my Life
IMEMC - On April 22, 1991, I was only 18 years old; I was out with some of my comrades planning to conduct a march and rally in the streets of our town, Beit Sahour, against the Israeli occupation of our land. This march was one of many peaceful protests held as part of what had become known as the 'first Intifada' (popular uprising), which had begun in 1987. more
The Boy Who Kissed the Soldier: Balata Camp
Starhawk - "What source can you believe in order to create peace there?" a friend writes when I come back from Palestine. I have no answer, only this story:
June 1, 2002: I am in Balata refugee camp in occupied Palestine, where the Israeli Defense Forces have rounded up four thousand men, leaving the camp to women and children. The men have offered no resistance, no battle. more
Letter from Prison: My Interview with Israel's Shin Bet Intelligence Agency
Patrick O'Connor in Electronic Intifada - Recently the Israeli authorities have begun searching for and arresting experienced International Solidarity Movement (ISM) and international activists. My arrest and attempted deportation is another example of this. Evidently the Israeli authorities find nonviolent resistance and active support of Palestinian rights to be threatening. Despite claims to the contrary, they have adopted an unstated goal of breaking down and eliminating the ISM and other groups using nonviolence to support Palestinian rights. more
Hope for the Future: An Interview with Amal Jadou
IWPS - Amal is a 31-year-old refugee from Aida Camp, Bethlehem. She is a Ph.D. candidate at the Fletcher School of Law and Diplomacy in the U.S. She was recently hosted by the government of Japan, as a recipient of their Young Leadership Prize. She hopes to be elected to the Palestinian Legislative Council. Read More | Watch in RealPlayer | Download for Windows Media Player
Two Homes Occupied: Two Families Humiliated
Larry (ISM) - On 13 January 2005, a reporter friend of ours rang. He had been told that Israeli army jeeps had driven through Idhna (a small town to the north-west of our apartment in Hebron, southern Palestine) and announced a sudden curfew. Two years ago when there was armed resistance in this area, anybody out of his or her house during curfew risked being shot on sight by the army. Nowadays things are quieter and the main punishment for breaking curfew is immediate arrest and detainment without charge. more
Imprisoned in Israel
Kate Raphael Bender (IWPS) - This Sunday, Israeli bus 19, which was the target of a Palestinian bombing, will be displayed in Berkeley. It is a reminder of lives lost in the terrible attack. Not visible are the millions of Palestinian lives being destroyed daily in the occupied Palestinian territories by Israel's refusal to allow them basic human rights: to work, to travel freely, to visit family, to live in their homes, even to possess a nationality. more
The Election Labyrinth of East Jerusalem
ISM - At approximately 2:30 PM on election day, former US President Jimmy Carter intervened with the Israeli government on behalf of 124,000 Palestinian residents of East Jerusalem who were not allowed to vote near their homes because of Israeli government restrictions. This belated intervention allowed Palestinian residents of the city who hold Jerusalem IDs and who had registered for the election to vote at any of the six Israeli post office polling stations in East Jerusalem. more
Another Faceless Crime
Jonson (ISM) in Palestine - When I look back upon my experience staying in a house that was set for demolition I only think of the kind eyed father crippled by Israeli fire two years ago, the mother numb from the loss of her son, periodically asking tentative questions in Arabic and the friend sitting opposite us in the newly rented family house staring incessantly at the wall, thinking of past times with his young friend, in between handing us glasses of coke, an atmosphere of loss hung over our uncomfortable conversation. more
Ethnic Cleansing and the Art of Camouflage
Paul Larudee (ISM) in Palestine - If you want to fully understand the wall that Israel has built, I advise you to start at the beginning, where its first sections were erected nearly two years ago on land belonging to the villages of Pharaon and Irtah, on the edge of the city of Tulkarem. The living room of Fayez Odah in Irtah offers an excellent view of the 25-foot-high monolith, which has eaten 60% of his land. He and his wife Mona and five children are also in danger of being arrested or fired upon every time they try to farm the remaining 40%, because it is in the "security zone" next to the wall. The structure is even more imposing for being on a raised section of ground, with a sort of ditch in front of it. more
'I punched an Arab in the face'
Gideon Levy in Ha'aretz - Staff Sergeant (res.) Liran Ron Furer cannot just routinely get on with his life anymore. He is haunted by images from his three years of military service in Gaza and the thought that this could be a syndrome afflicting everyone who serves at checkpoints gives him no respite. more
Thousands Welcome Arafat's Body Home
Kim Bullimore - Amid chanting, gunfire, clapping and weeping, Yasser Arafat was welcomed home to his final resting place by more than 200,000 Palestinians on November 12. more
Freedom March Builds as it Nears Jerusalem
ISM in Ramallah, West Bank - The Freedom March Against the Wall, that began July 30 in Jenin, has traveled for 16 days and visited approximately 60 villages and towns. On several days the March has been joined by over 1000 Palestinians, Internationals and Israelis and numerous organizations and political parties. They have met with families and farmers along the path of the Wall, under the constant watch of the Israeli Army. On several occasions the marchers have been met by military force as the Israeli Army has attempted to block their path and arrest them. more
Mabrook, Ala'a
Dianne Roe (CPT) in Hebron, West Bank - In mid-July students all over Palestine get the results of the tawjihi, the final examination of their senior year. Celebrations abound for those who pass. Friends and family visit the successful graduates to say "Mabrook!" (Congratulations). Dianne Roe met Ala'a Al Ja'abari, one such graduate, last week and sends him this note of congratulations. more
Children, Artists Paint Mural on Apartheid Wall at Mas'ha
IWPS in Mas'ha, West Bank - For almost nine months, Maisa, Assia, Ishak, Nidal, and Shaad have looked out their front door to see an 8-meter grey wall where their village used to be. On Sunday, the children worked with muralists from San Francisco's Break the Silence Mural Project to transform their view into one of hope and freedom. Where dark concrete loomed, a yellow bird now soars from a lush green valley dotted with red flowers. Read Report | Watch Video in Realplayer | Watch Video in Widows Media Player
Biddu-Palestine: Israeli Military Uses Violence Against Nonviolent Women
ISM in Biddu, West Bank - Friends, I just spoke to Molly Malekar on her way to Sha'arei Tzedek Hospital in Jerusalem, and here is what she reported: "We were about 60 women, only women: roughly 1/3 Israeli, 1/3 Palestinian, and 1/3 nternationals. We gathered at Bidu to protest the construction of the wall in this village." more
Another Palestinian Shot in Biddu
ISM in Biddu, West Bank - Five citizens of the West Bank village of Biddu have been killed by the Israeli military over the last month and a half during protests against the Apartheid Wall that the government of Israel is building on their farmland. Despite the use of excessive and lethal force against protesters, the people of Biddu remain committed to resisting the Wall through non-violent protests. more
5-Year-Old Girl Injured by Israeli Tank Fire
Phyllis (ISM) in Tulkarm, West Bank - This afternoon, Jaafar Tibi, a teacher at Dhanabbi School was driving his three young daughters home. more
One year after the shooting of Brian Avery
Lasse S. (ISM) - Yesterday a year ago an Israeli soldier shot my American friend Brian Avery in the face. Yesterday a year ago I stopped running, turned around, and saw Brian laying on his stomach faced down on a street in Jenin. Yesterday a year ago my white T-shirt turned red. more
Trying to stop the destruction of land in Biddu: Israeli soldiers violently attack unarmed protesters
ISM, Biddu, West Bank - We awoke this morning at 5:30 (Palestinian time) to the sights of four bulldozers and many soldiers beginning work, cutting down trees and destroying the land here in Biddu. By 7AM people began to converge at the local council and by 7:30 we had reached the worksite. Due to the level of violence directed at such nonviolent protests in the past, it was decided that it might help if internationals were at the front of the march as we approached the soldiers and the worksite. Upon reaching the worksite we were confronted by a group of soldiers who within a matter of 10 seconds fired tear gas and concussion grenades at the peaceful march. Demonstrators quickly dispersed and the one who remained, our local coordinator, was immediately arrested, taken by soldiers into the hills and badly beaten with soldiers' batons. He along with another man who was arrested, were both released in the middle of the day. more
Land Day in Beitunia
Perla and Gabriel (ISM), Beitunia, Ramallah, West Bank - For the past ten days bulldozers have been working in Beitunia, a town of 20,000 people four kilometers southwest of Ramallah. The path of the Apartheid Wall will confiscate 17,000 dunums (four dunums equal one acre): 2,000 dunums will be used for the construction of the Wall itself while 15,000 dunums will fall on the other side of the Wall. This stolen land consists of olive grooves, wheat fields and grape vines. The town will be left with 9,000 dunums, which represent the built-up area of the city. Beitunia is being robbed of the entirety of its agricultural land. In the past Beitunia lost about 1,000 dunums to a military outpost, 2,000 dunums to the settlement of Givat Zeev, and another 3,000 dunums to bypass roads – roads that the Palestinians are not allowed to drive on. more
Settlers Guarded By Israeli Soldiers Continue To Destroy Ba'qaa Valley Crops
Jerry Levin (CPT), Hebron, West Bank - CPT has learned that ten days ago, the Abdul Jawad Jabber family suffered another ruinous attack on their fields by reportedly forty Israeli settlers, many of them armed. At about noon March 28, the settlers, escorted and guarded by three jeeploads of Israeli soldiers, invaded a Jabber grape arbor at the corner of the settlers-only entrance road to Harsina Settlement and Highway 60 and began to systematically saw down—level with the ground—twenty three grape vines. Some of the vines were thirty years old and about three inches across at the cut. more
Those who are defeated by violence will become obsessed by it
Maia Williams (CPT), Azariyya, West Bank - For more than half of each week, I live in Azariyya, a West Bank town a couple of miles outside of Jerusalem. I leave from Azariyya to Jerusalem by walking up a steep path, passing taxis and vans constipating the road. Then I arrive at the slabs of rock, standing vertically, one next to the other, and stare at the soldiers dressed in green cloth and jaunty hats posturing with their guns, joking with one another, sitting in their jeeps to avoid the hot noon day sun, and yelling at the Palestinian taxi drivers as the taxi drivers yell at the passersby to fill their vehicles. This is the place where the wall touches me and I touch the wall. more
Biddu people's nonviolent resistance pushes Israeli military out of village
ISM in Biddu, NW Jerusalem, West Bank - Today was the first day that the bulldozers were allowed to return to work on the apartheid wall in this area after nearly 5 weeks when no work was allowed because of the pending court case in the Israeli High Court. At approximately 3:30pm 2 bulldozers accompanied by at least 7 jeeps, approximately 90 soldiers (mostly border police) as well as members of an anti-terrorism task force and a truck with a water canon attached to the top, arrived in Biddu and began bulldozing their land. Immediately a call for a demonstration was made in the mosques and people began to arrive at the work site. About 150 Palestinians, as well as 7 internationals, and 4 Israelis came and peacefully confronted the soldiers. The soldiers cut off the road leading out of Biddu as well as occupied a partially-constructed home overlooking the worksite and surrounded the demonstration. Demonstrators attempted to negotiate with the soldiers at which time the soldiers showed a piece of paper declaring the area a closed military zone and threatened arrests. more
Shot twice today, but I'm ok – and one of the lucky ones
Neal (ISM) in Kharbatha Bani Harith, West Bank - Today has been quite a crazy adventure, but has also cemented emotions of how absolutely insane the soldiers here are, and how absolutely necessary it is for people to call for an end to this wall, and more importantly, an end to this occupation.  It is amazing how quickly one day, actually really only five hours, can really push one forward.  Today for the first time I really felt endangered, pretty scared during various moments, and even decided I would rather be shot in the back of the head than in the face, but I will get there a little later. more
Standing at the Gates of Jerusalem
Starhawk (ISM) - I'm back in the West Bank, in Neta Golan's small apartment in Ramallah. I'm here to assist her with the birth of her second child, which could come any moment now, and to do trainings for the International Solidarity Movement, which supports the nonviolent resistance in Palestine. As well, I hope to take part in the campaign against the wall currently being built by the Israeli Government, which confiscates much of the prime Palestinian agricultural land, destroys villages, and unilaterally extends the de facto border of Israel. more
Letter from Jayyous
David Bloom in The Nation - The wall took less than a year to be constructed in an arc around much of Jayyous, a village in the occupied West Bank near Qalqilya. Seventy percent of the villagers' farmland—and all their irrigated land—has ended up on the western [Israeli] side of Israel's "security fence." There are gates for Jayyous's farmers to access their land, but Israel has made the ability to do so steadily more difficult—in a process most villagers believe will eventually lead to the confiscation of their ancestral lands. more
Occupied Salfit: living in the stench of settlers' sewage and in the shadow of the Apartheid Wall
IWPS House Report No. 52, Salfit, West Bank - Salfit is a region of the Occupied West Bank which has been plagued by land confiscation and water theft for many years. 65% of all West Bank settlers live in 19 settlements in the region, which has only 20 Palestinian villages. 45% of Salfit?s historic land has been confiscated over the years to build settlements (170 000 out of 270 000 dunums). For example, after the signing of the Oslo Accords, Revava settlement was enlarged 300%. more
The Way to School
Andrew (ISM) Jenin, Palestine - I am standing about 10 meters from the settler road (Israeli only) and roadblock that divides the western part of the village of Abaa and the city of Jenin from the eastern part of the village. Ahead of us on the far side of the road looms the grey concrete of an Israeli army tower. The tower dominates the area where the Palestinian road to eastern Abaa becomes subsumed by the settler road and a series of trenches, concrete and razor wire obstacles. more
The one-family Bantustan in Mas'ha one year into its residents' demise
Anna (IWPS) in Mas'ha, West Bank - Hani unlocks a tiny gate embedded between an alarmed fence and an eight metre high concrete wall, and ushers the Danish television crew across a military road and quickly into his home. Two Canadian farmers, and three activists from Germany, South Africa and France are already seated inside, having come to interview Hani and Munira Amer on "life in the one-family Bantustan", as their home has become known since Israel built the Apartheid Wall and three fences around it. Hani says that since today is the anniversary of the main catastrophe to befall his family, he wants to tell us about his life from the beginning. more
Nuns on the Wall
Sr. Marie Dominique Croyal, Directress of the Home of Our Lady of Sorrows in East Jerusalem/Abu Dis - I would like to inform you about what is happening in our neighborhood and around our house concerning the construction of the new wall of separation, 9 meters high (30 feet), which began on January 11, 2004. It replaces a much lower wall that allowed people to climb over it once they were no longer permitted to go from Bethany and Abu Dis to Jerusalem. more
In Gaza, Israeli brutality on display daily
Rana El-Khatib - "Israel good!" were the last words my husband and I heard as we left the final checkpoint within Erez, the border crossing maintained by Israel to control all entries and exits to and from Gaza. I turned back to get a closer look at the soldier. I saw a petite, attractive blond, her face almost smiling. Her arms rested comfortably on a large-against-her-frame M-16. Her words echoed chillingly in my head — not because I did not want to believe her, but because I had just seen the other side of Israel: the "not-so-good" Israel. more
"We Can Do It"
Kate and Anna (Budrus, West Bank) - Budrus is a small village of 1200 people in West Ramallah, three kilometres from the green line. The Apartheid Wall's bulldozers reached Budrus village three months ago, having already cut a swathe through the land of Qibbya, the neighbouring village. In 1953, Ariel Sharon led a massacre of 60 people in Qibbya and the site of the massacre is still visible today. more
'Accidents' that happen
Greg Rollins (CPT, Hebron) - In life, accidents happen, some suspicious, some real. In the West Bank, accidents are often suspicious. Take, for example, the spring of 2001, when an Israeli soldier in Hebron "accidentally" dropped a concussion grenade into a crowded schoolyard. more
Palestinian Life Totally on Hold While Israel Feasts
Palestine Monitor - In an unprecedented announcement the Israeli Central Command Major General issued an order prohibiting all Palestinian vehicular traffic in the North West Bank for the next four days. more
Where have all the flowers gone?
Kate Raphael (IWPS) - I could not fathom, what might have prompted the army to even expend this much time and money on such a tiny infraction of their rules. But it is the occupation. It doesn't have to be logical; it functions mainly because it is arbitrary. If things were done by the book, people would perhaps be able to adjust to the rules. It is not knowing when or if your illegal flower shed will be demolished... This in turn makes them feel that maybe they cannot live here any more, that they should find somewhere else to go, and that of course is what it is all for in the end. more
Feeling Palestinian
Kate Raphael (IWPS) - I have had guns pointed straight at me, even touching my chest like that. The big difference was only that this time, unlikely as it seems, they thought I was Palestinian. That simple fact put my life in danger in a way that I don't think it ever was, even when I walked up to tanks in Gaza, even when I was standing in front of armored personnel carriers in Bethlehem, or walking into an occupied house in my village. If I had been a Palestinian, would I be sitting here writing this now? Would I be in prison, or dead or in a hospital? I don't know. more
Being a Target
Alison Weir (Independent Journey to Palestine, prior to founding If Americans Knew) - I don't want to be overly dramatic, but I was sort of shot at yesterday. I say "sort of" because I don't think the Israeli soldiers in their tower were trying to hit me, or the people with me... if that had been their purpose I have no doubt that they would have. There is massive evidence here that their aim is quite good. I think they were simply asserting their power. And I think they were trying to intimidate me, as a foreigner, into leaving the area. more
Life in a Palestinian Refugee Camp
Grace Halsell in Journey to Jerusalem - Entering the refugee camp, I feel I am entering some medieval ghetto. I walk along a narrow alleyway, skirting an open sewage ditch. I pass tens of dozens of one- and two-room houses, each leaning on the other for support. I am in a ghetto without streets, sidewalks, gardens, patios, trees, flowers, plazas, or shops—among an uprooted, stateless, scattered people who, like the Jews before them, are in a tragic diaspora. I pass scores of small children, the third generation of Palestinians born in the ghetto that has almost as long a history as the state of Israel itself. Someone has said that for every Jew who was brought in to create a new state, a Palestinian Arab was uprooted and left homeless. more
The Wall | Checkpoints | Curfews | Discrimination Vs. Coexistence
Collective Punishment/Terrorism | Invasions | Family Life | Water
Israel-Palestine Timeline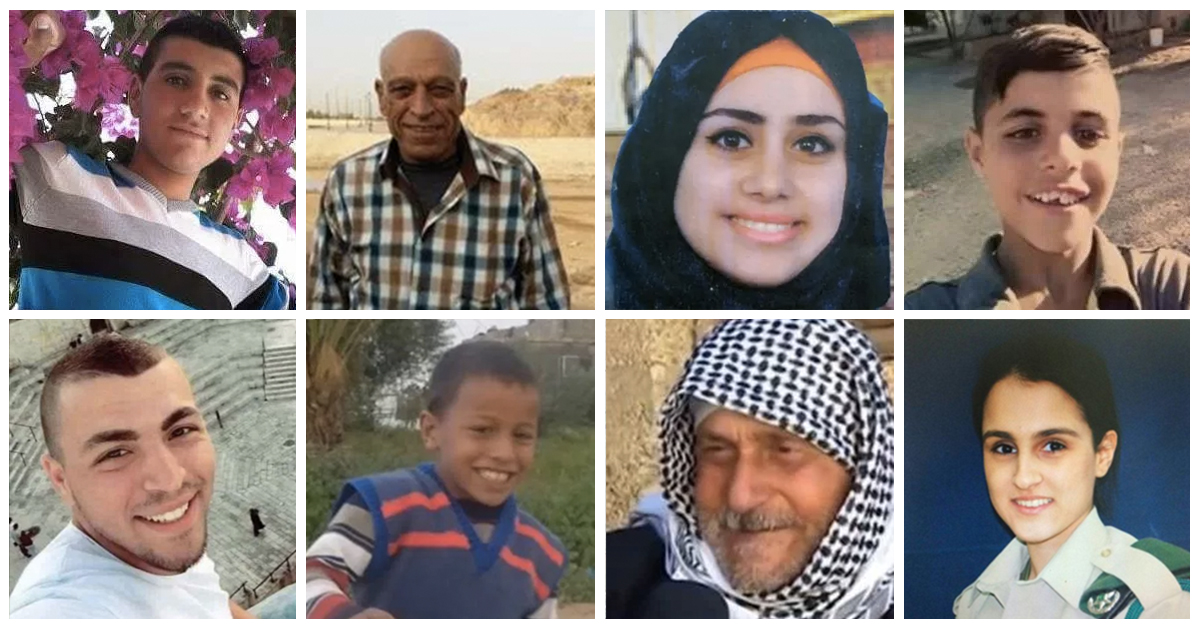 Israel-Palestine Timeline: The human cost of the conflict records photos and information for each person who has been killed in the ongoing violence.
History of the Israel Lobby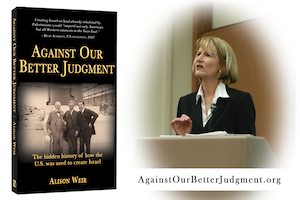 Alison Weir's book Against Our Better Judgement: How the U.S. was used to create Israel brings together meticulously sourced evidence to outline the largely unknown history of U.S.-Israel relations.
Buy it on Amazon, and visit the book website for reviews, more ordering options, and upcoming author events.
---
Checkpoints
Israel has constructed hundreds of checkpoints and roadblocks on Palestinian land, which restrict all movement, even to school, work, and hospitals. Fact Sheet | Articles
Curfews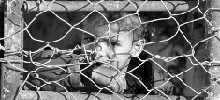 The Israeli military often puts entire towns under 'curfew.' This means that no one may leave there home until the curfew is lifted. Fact Sheet | Articles
Water
Limited water exacerbates the conflict. Israelis receive five times as much water per person as Palestinians. Fact Sheet | Articles
Stay Informed
Sign up for our mailing list and receive an email whenever we post a new article on our news site, Israel-Palestine News.