Protect Palestinian Children
Suggested Donation: 6¢ per card (+ postage)
Minimum Order: 50 cards
Description: 4x6 inches, glossy cardstock
Availability: In Stock – Ships in 1-2 weeks (call us if you need them sooner)
Download: Front | Back
Text on Card:
"[R]ecognition of the inherent dignity and of the equal and inalienable rights of all members of the human family is the foundation of freedom, justice and peace in the world."
- Convention on the Rights of the Child
KILLED. Contrary to myths of Israeli "retaliation," 88 Palestinian children were killed in the first 3 months of the current uprising – before a single Israeli child died and before any suicide bombings. In 2006, 2 Israeli children were killed compared to 152 Palestinian kids.The child on the front of this card was shot in the head, the leading cause of these Palestinian deaths.
IMPRISONED. In recent years, at any given time there have been about 300 Palestinian children held prisoner by Israel. Defence for Children International has documented that children are arbitrarily and randomly arrested, routinely held without charge, subjected to torture, interrogated without a legal representative present, forced to sign statements in a language they cannot understand, and imprisoned for unjustifiably long periods of time.
U.S. FUNDS. The U.S. is enabling this oppression with our tax dollars. More than $10 million per day is earmarked for Israel, with additional subsidies. According to the Washington Report on Middle East Affairs, the U.S. has given more aid to Israel than any other nation, over $113.8554 billion in direct aid since 1949. "The U.S. gives Israel all of its economic and military aid directly in cash, with no accounting required of how the funds are used." In addition to this, WRMEA notes: "the indirect or consequential costs to the American taxpayer as a result of Washington's blind support for Israel exceed by many times the amount of direct U.S. aid to Israel."
Learn More: If AmericansKnew.org
Israel-Palestine Timeline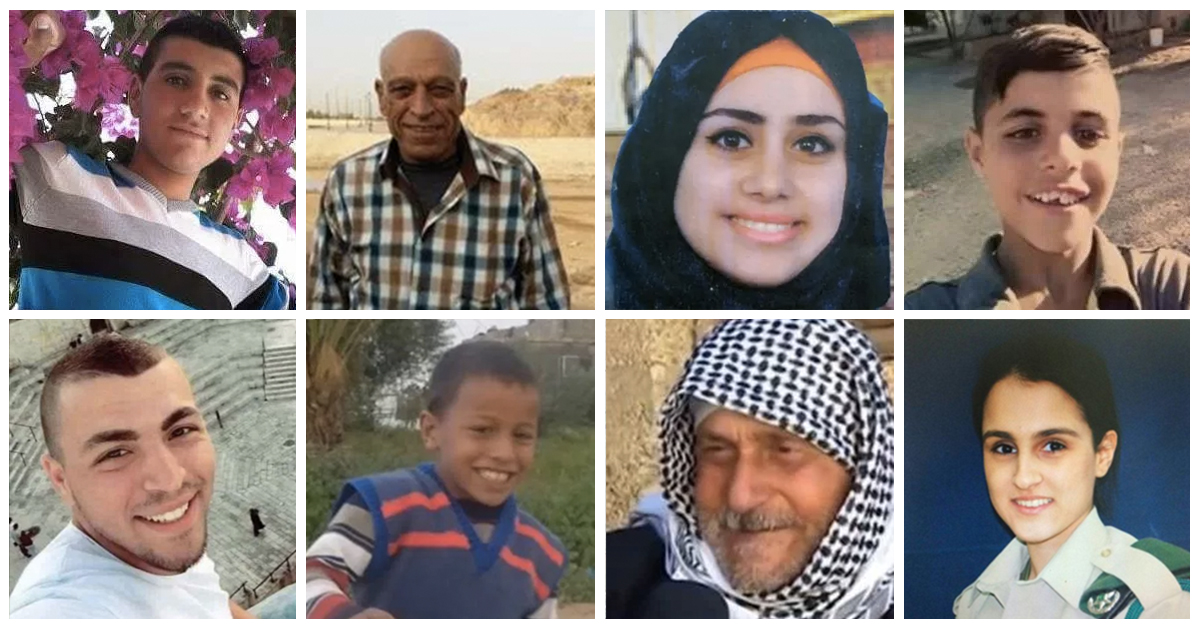 Israel-Palestine Timeline: The human cost of the conflict records photos and information for each person who has been killed in the ongoing violence.
History of the Israel Lobby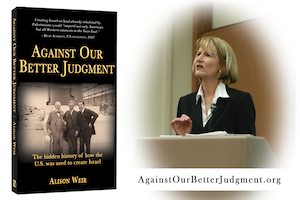 Alison Weir's book Against Our Better Judgement: How the U.S. was used to create Israel brings together meticulously sourced evidence to outline the largely unknown history of U.S.-Israel relations.
Buy it on Amazon, and visit the book website for reviews, more ordering options, and upcoming author events.
---
Stop the Blank check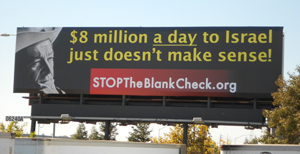 NEW CAMPAIGN! Sign a "check" that promises your vote to the candidate who finally ends our blank check to Israel. Let's deliver thousands of these to political candidates around the country before the next election. Read more
More Links in Our Action Section
Invite Alison Weir to Speak

If Americans Knew is a nonpartisan, educational organization. We are happy to provide information and speakers on Israel-Palestine to individuals and groups of all religious, ethnic, racial, and political backgrounds. To set up an event, contact us.

Download hi-res photos:
If Americans Knew DVD of our Videos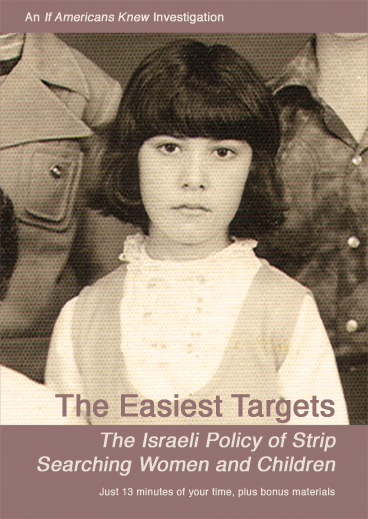 Get a copy of our DVD containing all six of our videos plus a bonus feature created by Alternate Focus for only $5 or buy 5 or more to distribute in your community for only $2 apiece.
Popular Links in the About Us Section
Stay Informed
Sign up for our mailing list and receive an email whenever we post a new article on our news site, Israel-Palestine News.